Diet Bet up to $350!
robownslife: buildingothersup: x-opher: jonathanrxd: pattidoestris: chrisbiketri: shortmom: jonathanrxd: I can't believe this many people are participating!  Think we can hit 50 participants?? https://www.dietbet.com/games/12771 $10 buy in.  Lose 4% of your starting weight in 4 weeks and split the pot. Make that $470. 3 more people and we've got a $500 pot. $490! I just...
WIW
Starting Weight (1/2/13) 170.2 Last Week Weigh In (2/12/13): 166.4 This Week Weigh In Goal - 165.4 (1.5 per week) This Week Weigh In (2/20/13): 163.2 (3.2 loss) Next Week Goal - 161.7 Ending Goal 155 So I was surprised.  Generally this week was on point with diet - extreme limiting carbs and sugars but still indulging from time to time.  I'm not sure how this happened… but...
WIW
Starting Weight (1/2/13) 170.2 Last Week Weigh In (1/30/13): 168.4 This Week Weigh In Goal - 165.4 (1.5 per week) This Week Weigh In (2/12/13): 166.4 (2 loss) Next Week Goal - 164.9 Ending Goal 155 So this week at my box we started a nutrition challenge.  And I am doing it!!!  Nothing too too strict but severely limiting my sugar and gluten.  No more than 5g added sugar and I've been...
So...
I didn't win the iPad BUUUUUT I got a rope climb today.  I say win!
I Promise.
If I win the iPad form NomNomPaleo then I will do a 30 day challenge.  Promise.
WIW - the wtf addition
Starting Weight (1/2/13) 170.2 Last Week Weigh In (1/22/13): 167.2 This Week Weigh In Goal - 166.1 (1.5 per week) This Week Weigh In (1/30/13): 168.4 (1.2 gain) Next Week Goal - 166.1 Ending Goal 155  It's probably because I get my period next week and ate later last night than normal.  This is not a reflection of how I've been eating.
2 tags
WIW
Starting Weight (1/2/13) 170.2 Last Week Weigh In (1/16/13): 168.4 This Week Weigh In Goal - 166.1 (1.5 per week) This Week Weigh In (1/16/13): 167.2 (1.2 loss) Next Week Goal - 165.7 Ending Goal 155 (3 down, 12.2 to go!)
2 tags
WIW
Last Week Weigh In (1/9/13): 167.6 This Week Weigh In Goal - 166.1 (1.5 per week) This Week Weigh In (1/16/13): 168.4 (0.8 gain) Next Week Goal - 166.1 So yes, not my brightest moment.  But I learned and moved on and next week will be better.
New Planner
Sometimes I get overwhelmed with the chaos I allow in my life.  A simple thing like a planner stressed me out for 2 days.  I love the one I have now but it ends in August - it's a school planner - you think, no big deal I can just get a new one in August.  But no.  I've been freaking out about it internally.  So I ordered a new one that will be for 2013.  I feel much better.
Partner WOD = Almost Throw Up Pizza From Last...
So I was feeling SUPER motivated after looking at this post.  She may not remember me but I've been following Katy since she started - she and Robin and Ben and Liz were my firsts.  Anyways - I was amped for Crossfit.  Then I was a third of the way into the workout and I thought I was going to throw up. It was AMRAP in ?? minutes partner WOD of 10 dumbell thrusters, 10 yd bear crawl,...
2 tags
WIW
Last Week Weigh In (1/2/13): 170.2 This Week Weigh In Goal - 168.7 (1.5 per week) This Week Weigh In (1/9/13): 167.6 (2.6 loss) Next Week Goal - 166.1
I feel like a robot on here...
I feel like I'm trying to impress people.  But I don't really think many people read this.  So I am restarting - actually I have restarted.  September 2010 I began to lose weight - I was probably about 190 lbs and counting.  The way I began was simply writing down everything that I consume and work off of that.  If I am accountable to what I eat then I still have the power to eat what...
2 tags
Weekly Workout Review!
Sunday: - Monday: Crossfit Tuesday: - Wednesday: Ran 3 Miles Friday: Crossfit "Diane" WOD Saturday: La Fitness Boxing Plan for this week: 2x Crossfit, 2x Running, 2x La Fitness class, Rest Day
Yesterday - still ate horrible but ran 3 miles
Today the goal is to eat spot on because I'm not feeling a work out.  :-)  I shall check back with my results laters - hopefully this is how I feel. (yes, I'm going to be that person that is using ecards and gifs, get over it and embrace it)
WIW
Highest Weight (9/2010): 185 lbs. Lowest Weight(8/2011): 159 lbs. Goal Weight: 140 lbs. Today's Weight (11/28/12): 165.2 lbs.
My Poor Eating Decisions
So I even talked about it yesterday and today it was an issue.  See the thing is, I don't want to deprive myself of anything ever.  I feel as though I'd be doomed for failure.  I'm trying to figure out the best approach.  I think that it is a good step to be conscious of poor decisions at the least.  I'm not eating absent minded.  But I need better control. I think maybe...
7 tags
Becoming a real blog...
So I've been toying with idea of actually using this blog for its purpose - to blog.  My blog before this was used like that, it felt great, and it was with that blog that I lost my 25 pounds (up 5, give or take) since that.  So then I stopped blogging on that blog - I couldn't be honest anymore, my brother found it so I had to take down all my revealing progress pictures that...
1 tag
7 tags
The Philadelphia Marathon 2012
The Philadelphia Marathon kicked my ass.  Let's begin with some of my bad ideas during training and some of my good ideas during training before getting into the recap.  Well I probably should have done EVERY run on the training plan and it may have served me good to not start crossfit until after the race.  I DO NOT regret this for cross fit mentally may have gotten me through 19-25 but...
Questions About Finishing The Marathon Sunday...
Will not be can and will… but how and when.
Officially Freaking Out.
So today I awoke to find a scratchy throat - got my BURNING hot tea on that instantly - my body almost unable to move - due to the "300" crossfit session yesterday - and overwhelming about of excitement for Breaking Dawn Pt. 2 - which I'm seeing at 10p tonight, be jealous - and FREAKING OUT because the marathon is SUNDAY.  I am ready for it.  I will finish it.  I will beat my...
Today Will Always Be...
the day I met an Olympic Gold Medalist (swimmer, Branden Hansen) and held a gold medal.  At work.  I love my life.
I'm Still Here!!!
So everything is insane right now.  I finished my first month of Crossfit and really like the variety that it adds to my workout.  Now I have the huge decision to upgrade or not to more often… decisions, decisions… Philadelphia Marathon is basically around the corner.  I have yet to get my 20 miler in due to the storm but Tuesday is looking like the day.  I have FREAKING out and...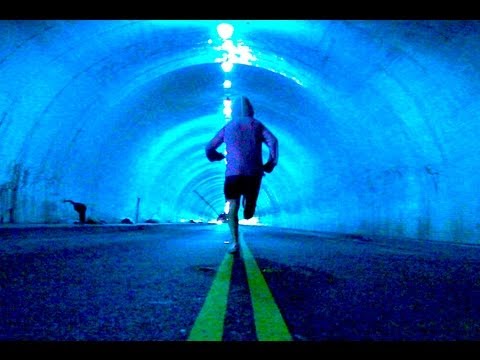 "It's not about finding out who you are - it's about creating who you..."
I'm here and I'm excited!
So I've been focusing on running considering that the Philly Marathon is SO SOON!  I am getting seriously pumped about it.  Before the marathon, I have a 5k mud run, a 5k in my town, and a 10 miler - this is CRAZY.  I've also really focused on my nutrition.  I start crossfit MONDAY!  I will be updating more :-)
sic itur ad astra: What's the next big race Tumblr... →
delarunnergirl85: easybeinggreene: emilydoesscience: twotwentyeight: delarunnergirl85: I want in. Hopefully it's close to me. I mean, I hear that only the coolest people on tumblr are doing the Philadelphia Marathon on November 18th. Funny, I heard that too! I'll be there!!!  Let's Tumblr-unite!
Post Race Euphoria
So yes - I've been just living the life thinking about what I achieved this past weekend.  But time to step it up.  I have the Rock N Roll Philly Half on Sunday and then I must buckle down with marathon training and starting crossfit!!!
My mantra through the half iron from Saturday...
… seriously, Eminem.  I was pumping myself up all morning before I left and kept listening to Lose Yourself because it worked at the Tough Mudder so Saturday, over and over in  my head was… "Success is my only mother f*cking option, failures not." :-)
Shoreman 70.3
I did it.  I started going to the pool in January after watching some YouTube videos to learn how.  I purchased my bike in February after saving enough cash.  I participated in my first triathlon on June 3rd as an olympic distance.  And yesterday - I completed my first 70.3 triathlon.  Here is how it went! So this event was in Port Republic, NJ - if you live in the area, I highly suggest it...
I did it!
Officially 70.3 complete :-) 7:30ish something :-) Perfect, recap to come…
Freaking out.
Well - I've been freaking out for days now but as I pack to leave at noon- I'm really freaking out.  Boyfriend doesn't really get it (I still love him) but so much rides on me finishing this race tomorrow.  It is more than a race to  me.  It is making a decision to tackle this huge obstacle and then completing it.  It is the feeling I'll get telling my wheelchair bound...
Officially ready for my race.
So now - after riding 52 miles on the bike - I feel ready.  Honestly the most I rode at once was 36 miles.  I knew I could do the 56 mile portion of the bike at the race but I wasn't sure I could keep up a 15mph pace.  So today I did 52 miles at an average of 15.2mph pace.  I am ready for Saturday - now rest and relaxation and some swimming :-)
Freaking Out To Excited
So today I embark on a 7 mile run and then tomorrow is a 55 mile ride.  These are the last long workouts before a week from today when I will be at my race.  I will be racing exactly one week from today.  My immediate emotion is fear that I will fail but if you have the guts to attempt can you call that failing?  Then I just get excited to see if I'll be able to do it.  Some days I have more...
Perk Up Half Marathon
Not a PR but my goal was 2:30, and I did it!!! Literally the hilliest run I've ever had.  I had a TON of fun.  Boyfriend finished in 1:45 and placed in his age group.  It was a great day and we have a wine tasting at 2p so it is not even over yet :-)
Where in the world have I been???
If anyone actually reads this, you may be wondering… truth is I've been working my butt off.  I had a nice vacation with the boyfriend.  Keeping up with marathon training as best I can.  Preparing for my half iron on Sept.7.  Honestly - stressing like crazy about my half iron.  It is not that I don't think I can do it, it is just the freaking time cut offs.  I focus on that so...
1 tag
Bike #52
20 more miles with Dad this morning.  I think I'm just not the biggest fan of the bike.  Hopefully that changes soon!!!
1 tag
Run #94
Ran 5 beautiful miles yesterday morning.  I've had my days all mixed up.  TODAY is the day I might meet Hansen - still keep you updated.
Meeting an Olympian today?... maybe!
Branden Hansen is related to a resident of mine and there is talk he is coming in today at work.  Possibly shaking the hand of a gold medalist today… will report back.
2 tags
Swim #61 / Run #93
Swam 1000m this morning.  It is nice to be back in the pool but I still am not enjoying it as much as I had earlier in the year.  I think I am just getting bored of the same things over and over.  I am a creature of variation so this crossfit thing is going to be good. Week 5, Day 1 Philadelphia Marathon Training: 3 Mile Run 1 Mile Run in the rain :-(
1 tag
Run #92
Week 3, Day 4 Philadelphia Marathon Training: 9 Miles Ran 9 miles Saturday morning before traveling to PSU and it went awesome :-)  I was in the zone and loving every minute of it.  Except for the HUGE snake that was on the trail along the way…. not so crazy about that.
1 tag
Swim #60
Went this morning with the intention of swimming 2000m but my bladder took over and only let me go 1250m.  How do you triathletes deal with the urge to pee in the pool?
1 tag
Bike #51
Beautiful 20 mile ride yesterday morning, way too early, with my dad :-)
2 tags
Swim #59 / Run #91
Swam 1000m on Wednesday and ran 3 miles.  Life is getting good :-)
1 tag
Run #90
Week 3, Day 1 Philadelphia Marathon Training: 3 mile run/walk/shop Maybe not the most conventional run but I got the miles in throughout the day.  A mile walk in the morning with the boyfriend before he leaves to go home for a week.  Then walking around shopping through the outlets and Costco.  Then a walk in the evening after seeing Magic Mike with my bestie. Just because its not conventional...
1 tag
Run #89 (Grings Mill 10k)
Week 2, Day 4 (skipped Day 2 and Day 3) Philadelphia Marathon Training: 5 miles 10k Race So boyfriend and I returned to this race this year -  mostly because of the great tech shirts you get but also because it is a beautiful course.  I just was NOT feeling this run.  I had a goal of finishing in under an hour but as soon as I began I felt the fatigue in my legs from the two heavy bike rides, my...